Refreshing Your Home, Inside and Out
Interior Challenges and How to Address Them
Become Familiar With the Do's and Don'ts of Painting a Kitchen area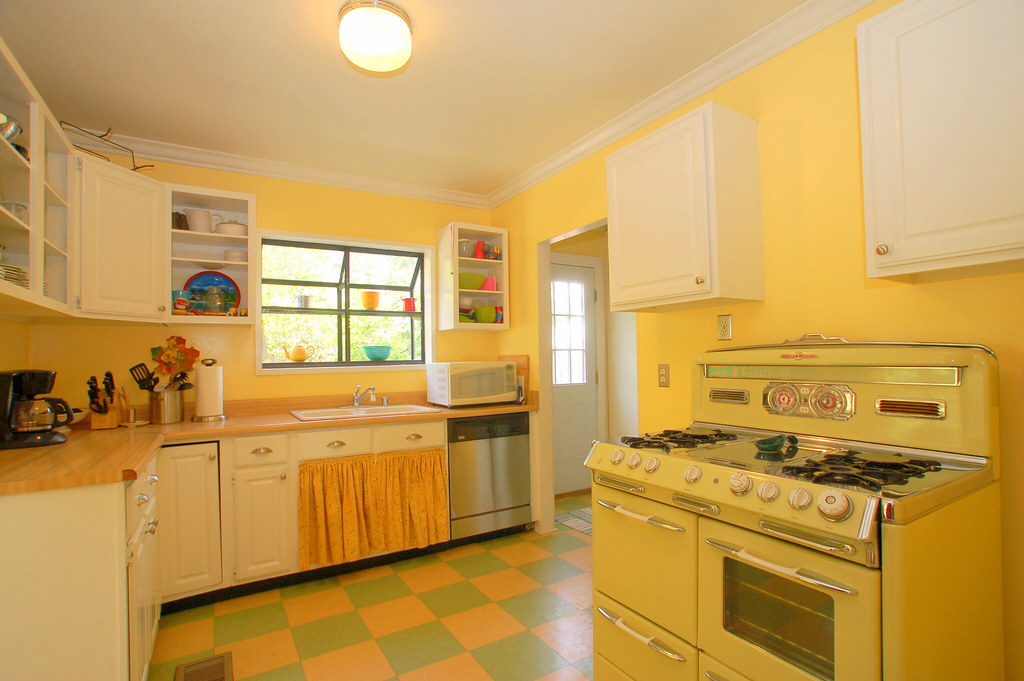 Painting is an easy and economical way to update your home.  The kitchen can sometimes be the most challenging as it has special conditions which must be taken into consideration.  If you've never painted your kitchen previously, it can be a confusing job, particularly when deciding on the appropriate colors and what finish best suits kitchen area walls. Yellow, red, blue, white, gray and green are the most popular paint colors for cooking area walls. Yellow is a pleasant shade, creating a welcoming space while red can feel extreme; however, both are considered to promote appetite. If you are planning to use subtle tones, blue, white, and green are fantastic choices, and the palette selection includes soothing tones. To modify your kitchen area, there are a number of useful do's and don'ts you'll find helpful to ensure your home project is accomplished with ease.
Select the Right Color and Finish
When it comes to paint options, there are two types to select from: oil paint and latex paint. Oil paint is very water resistant, which is why it works well in kitchens. It also lends itself to a glossy appearance, so it's primarily utilized on cabinets, doors, and woodwork. Latex paint is the more appealing option for cooking area walls, and it comes in a variety of finishes. When painting a high-traffic space, selecting the right paint surface is essential. These paints are available in flat to high-gloss. The basic rule is the more matte the surface, the harder it is to clean. If a finish is shiny, it will be more washable.
Remember Dust Sheets
Various things can present challenges when painting components of your kitchen area careful preparation can mitigate most of them. With this in mind, it is important that you get ready for the task by ensuring that you have the correct tools on hand. To restrict the possible damage of spills and splashes, utilize a dust sheet to protect the areas that you do not plan to paint and use masking tape to affix it securely in place.
Develop a Dust and Grease Free Environment
Prior to beginning the project, you should wipe down all the surface areas to develop a totally dust free work area. Use a vacuum to remove dust from the floors. Since the kitchen is a space where food is prepared, it's typical that a nominal amount of grease residue will develop. Surfaces and cabinets should be wiped down with a grease remover to ensure the paint will successfully adhere to your paint surface; failing to do so will prevent you from achieving the flawless surface you would like to see in your final results.
Don't Avoid the Sanding Stage.
It can be tempting to cut corners when painting a kitchen, however it isn't smart to avoid the sanding stage. For best results, you must utilize sandpaper to create a smooth base on which to paint. Buff all of the surfaces that you are planning to paint, and when the surface is smooth, you are nearly ready to begin.
Hardware and Hinges Should be Removed
Kitchen area painting includes a reasonable amount of preparation and one of the important steps that will make your job easier is to remove all the cabinet and drawer handles and knobs.  Taking off the hinges at the same time is advised to avoid the possibility of peeling and chipped paint.
Take Your Time
When you've finished painting, do not rush to reinstall your drawers and cabinets. Each piece should be allowed to dry completely before you risk touching them. Reassembling too soon will run the risk of smearing the paint, even possibly damaging the surface area of your cabinets. Rushing the process might lead to the need to start over, so provide yourself adequate time to get the job done right.
Follow our guidelines to streamline the kitchen painting process and transform your cooking area today.  You'll find the rest of the house much easier to prepare and paint.
Similar guidelines apply to the bathroom due to the high humidity common in those environments, but the remainder of the home should be masked and protected in a similar manner while the paint selection will be more straightforward.  Usually using a matte finish throughout, your most urgent concern will be your color palette selections.
Do not Neglect the Exterior
Increasing the worth of your house can be a complicated affair; renovations, curb appeal concerns, and general repairs consuming your time and budget. One of the most fundamental actions you can perform to improve the value of your home is to endeavor to freshen up the exterior with a fresh coat of paint.
Broken and faded siding gives prospects the impression that your home is old and poorly kept. They may think that if you don't care enough to make the outside appearance its finest, then what other things have you perhaps neglected?
Improve your Curb Appeal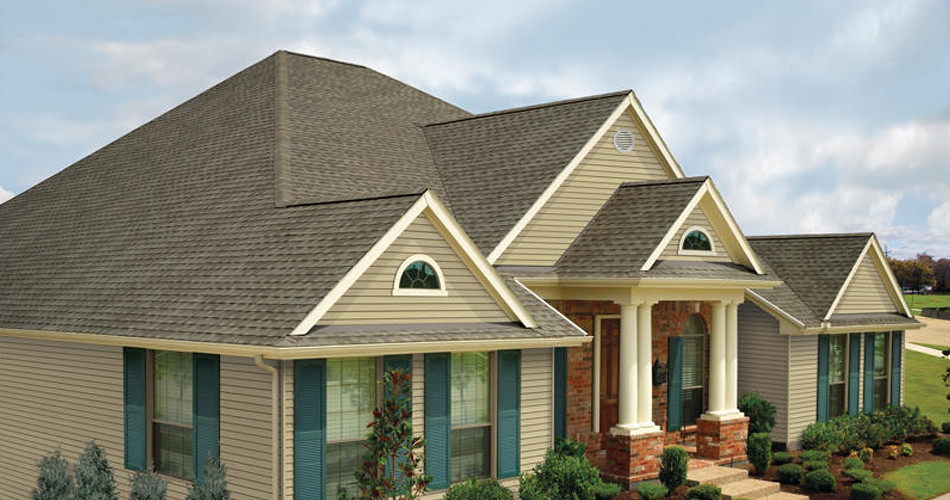 You want prospective buyers to be able to drive by your home and have a favorable impression. A quality paint job can accomplish that for you. Ensure that you select the best colors to showcase your home, otherwise buyers may take away an impression you did not intend.
So where do you start? You can begin by referencing the inside of your home. While it isn't critical to match the interior and exterior decor, the concept of using complementary colors will harmonize the flow throughout.
Also, consider your architecture. The structural design of your house will have a substantial influence on whether colors appear tacky or elegant. You goal should be to boost architectural features, not subdue them, so take the style of your house into consideration before beginning your project.
Observe your neighborhood.  Are the homes painted with neutral colors like gray and beige? If the answer is yes, then choosing to paint your house a color like magenta will make your home stand out in the worst way; your home will look out of place. While some companies can use brilliant, crazy colors, the typical property owner typically cannot, unless it meshes well with the rest of the community.  Going against the grain could bring down their property values as well as your own.
Other Aspects to Consider when Refreshing Your Home
Roofing materials also have a specific appearance involving color and texture, so consider this carefully in your strategies. Utilize what is currently there in terms of colors, age, and style.
Another concern is the number colors to include in your plan? For more intricately designed houses, architectural details can be favorably highlighted by having a couple of complementary colors and offer your home a sophisticated appeal. Using numerous colors on a simply developed house may actually overwhelm the structure.
As far as tones go, darker shades will diminish the apparent size of the home's appearance. Darker hues fade much quicker and can be harder to touch up when required. They also retain heat, so consider what type of climate condition your home endures. On the plus side, dark colors can offer a sophisticated and elegant appearance.
Conversely, lighter tones will give your home a large appearance and heat will be reflected rather than retained as the darker shades tend to do.  As a potential downside, any marks and discolorations on the home will be more readily apparent than on darker shades.
Regardless of what color or colors you select for your home, it will appear brighter and 10 years younger with a fresh coat of paint. As the most convenient and most budget-friendly way to enhance the appearance of your home, improving its value along with its aesthetic.
ABOUT FANTASTIC FINISHES PAINT CO.
Our contractors are fully bonded and insured with
the expertise to perform whatever task you may
require, efficiently and with customer satisfaction
as their first priority.
Contact us today for a free estimate!  (972) 672-2512