Professional Contractors in Frisco TX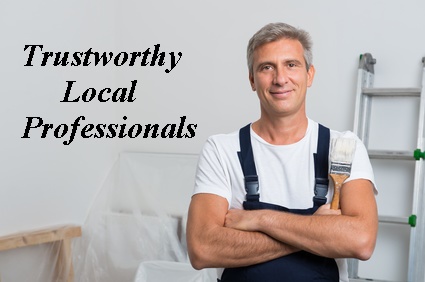 From house painting and deck staining, to wallpaper removal, you will find Fantastic Finishes Paint Co. offers a vast array of painting and painting-related services. Your painters will approach every job with customer satisfaction as their highest priority, addressing every area as though it were in their home. You can even call us for commercial and office areas, and since they'll offer healthy options, they'll have you back in the office before you know it. You'll receive quality and service from professional contractors on your terms, at a price you can afford.
Your Most Important Investment
Your home is a place where you deserve to feel at ease. You also desire a great first impression when visitors come. Have you personalized your home by adding some of your personality to its interior, or by improving the inside to match your current tastes or modern trends? Refreshing the paint is a smart and effective plan of action for achieving these residential concept objectives.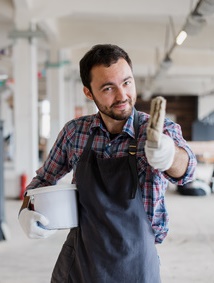 Painting Done Right
Many homeowners who undertake interior painting projects end up disappointed, because-- let's face it-- painting isn't the simplest, quickest, or the most fun thing to do. Selecting colors, deciding on the right brushes and rollers, taping off sections, spackling, sanding, and priming is all much simpler and more stress-free when you leave them to your specialists.
Refurbishing Your Business Location
Your Time is Valuable
Keeping your business operating successfully is your primary concern. You've opted to make your commercial property appear its best, but you don't want to attempt the project alone. Interior and exterior painting are powerful approaches for you to attract new business and make an impression on your existing clients.
You Need a New Look
You've decided that the interior of your home or business needs some refreshing, but you don't have the availability in your schedule. Or, perhaps you launched your project, but haven't managed to wrap up. You need a full-time expert in your corner to make your house or office appear its finest.
You can't afford downtime
You shouldn't have to stress over closing early or troubling your customers. You should be able to arrange for commercial painting in a way that meets your needs, and you can by phoning Fantastic Finishes Paint Co. for an estimate. You'll find our experts can paint the inside or outside areas of your workplace in segments, during evenings, on weekends, or even during holidays.
You Deserve Quality
Don't compromise your home's appearance. Experienced, committed painters will render the quality you expect. Our seasoned professionals use the appropriate tools and have many years of hands-on practical experience. That means you won't have to think about which roller or brush to employ, or figure out how to prepare, or manage all of the unpleasant surprises that come with spackling and sanding.
Thinking About What's Next
Repainting the interior of your residence or business may be a part of a much larger conceptual view. We can also help plan any more projects you need help with. Call us; we can do it all!
You Want to Impress
You recognize that delivering fantastic customer service means keeping your place of business looking its best. Repainting is a cost-effective way to renovate your shop, office area, or facility. A modern, eye-catching design concept is sure to draw new customers and keep your current clients talking.
A New Look for Your New Property
You're building your dream home, or maybe you're performing a residential add-on. Perhaps you're expanding your business. Either way, you have a lot on your plate. Completing the renovation yourself should be the last thing you should have to worry over.
Determine What Works Best for You
Your professional painters will be happy to work with your schedule, painting at times convenient to you, on the weekends or during holidays, or in the evening, after the office closes. The concern of enduring residual fumes in your workplace has been significantly alleviated, as there are now paints available in today's marketplace specially designed to minimize fumes. You'll have the ability to run your business your way, with limited downtime.
Superior Support

Building is stressful, whether you're just starting or have completion in sight. Count on the pros to incorporate many years of practice, the correct tools, and top-quality Sherwin-Williams paint to produce exceptional results for you. If you're in the planning stages, just request a quote based on your blueprints. There's no need to wait to get your venture scheduled.
Quality Construction Painting
Why leave all of the building to professionals, only to sink your precious time into construction painting? Your responsibility is to choose the colors-- and even then, you don't need to accomplish it on your own. Free yourself and work with professionals.
Professional Contractors can Address All Areas of your Home
Kitchen Cabinets - Get the Look You Want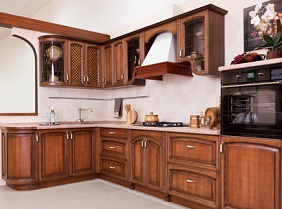 Your kitchen is where the action is and represents to visitors who you are. Whether gathering for meals or entertaining guests, you want a visual aspect that demonstrates your personal touch. We can transform your kitchen cabinets into a source of pride for years to come. You can rest easy today knowing we'll prep and safeguard your spaces before starting, and that the project will be completed correctly.
You Want Options
Cabinet painting and staining is something our painters do routinely; the options are clear. Should the inside be painted? Are you planning to take advantage of natural wood tones? What about hardware? You have all these options and more with Fantastic Finishes Paint Co. We'll use our expertise and quality products to realize your vision.
Dealing with Wallpaper
Peel Back the Years
Even your dream home will have areas you will want to customize. Chances are you'll find old wallpaper on at least one wall, which can make your home look dated and reduce your room design possibilities. It will need to be taken down before you will be able to achieve the more updated effect you might prefer.
You Can Rely On Us

Removal can be challenging and time-consuming. The process can result in damage. Different glues, various types of paper, and improper application method can all make this project troublesome and meticulous. Depend on your Fantastic Finishes Paint Co. team to get the job done quickly and efficiently. No one will be able to tell they had anything on them before your new coat of paint.
Refurbishing Wood in Your Home
A Fresh Start
Years of deterioration, dirt accumulation, and more can sap the life from even the hardiest employed in architectural and accent applications. Most shy away from refinishing and renovation themselves because it can involve complicated techniques. Very few get it right initially, and you can't readily expunge mistakes, which is why so many homeowners phone specialists for the solution.
New, Safer Paint Choices
Breathe Easier
Science has virtually eliminated the use strong-smelling paint. Your family and pets will be at ease during your painting project; you now have the option for low odor and high performance in the same product. You can have confidence that Fantastic Finishes Paint Co. specializes in using low-VOC and no-VOC materials, 100% organic paints, and other healthy painting alternatives.
Safe and Clean
If you have concerns about any of the paint ingredients, any information you need about the composition of the paint will be made available. As an EPA Certified Painting company, you may be sure the environment, and your health, are one of our primary concerns. Your painting crew will keep your family safe and breathing easy.
Don't Neglect Your Fence
You Want Your Backyard Entertainment Space to Endure
A privacy fence is an excellent lifestyle investment. By incorporating one around your yard, you're proclaiming to everyone who visits that you value spending time in a unique space. Your yard can be enjoyed for many years, but only if you maintain it properly. Imagine the extra space you'll have to host the people you care about, relax outdoors, and fire up the grill once your contractor stains and seals your fence appropriately.
It's all about your options
Provide a genuinely personal touch by choosing from an assortment of colors and stains. If you have natural siding or fencing, we can work with you to offer them a design that suits your residential concept beautifully. We'll use our experience, the correct tools, and top-quality Sherwin-Williams products to secure everything from the elements.
Dependable Protection for Concrete Floors

Epoxy floor coatings give epoxy flooring in homes and commercial properties a long-lasting durability that will extend the material's usefulness and, as a result, lower its total cost of ownership. These coatings add a durable, hard-wearing, protective finish to your patio, in your garage, in your basement, or throughout your warehouse.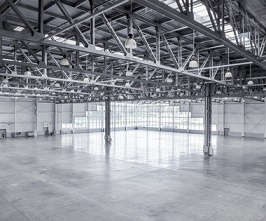 Make It Look Awesome
Beauty and protection are absolutely possible in the same product. Just because you're getting industrial protection, that doesn't mean you're stuck with an industrial look. We will work with you to develop custom colors and decorative features, so your residential epoxy floors will look as good as they perform and worry free. We even offer repair for old coatings that will rejuvenate them and make them look like new!
Protect Your Dreams
The exterior of your home can accumulate impurities over time. Pressure washing offers an extremely successful way to rid your home of these hazardous chemicals. Your specialists have the tools and the knowledge to purge all of them. Why go through all the hassles of trying to rent the right tools and choose the suitable detergents only to spend hours trying to figure out how everything is supposed to work?
What Comes Next?
A power-washed surface is ready for painting, staining, or other processes. Fantastic Finishes Paint Co. also specializes in exterior painting, brick and deck treatment and resurfacing, and much more.

Get the Service You Deserve
Your professionals at Fantastic Finishes Paint Co. offer the expertise and the tools to make certain the project is completed with the attention to minutia you deserve. Whether it's a door, trim, or cabinetry, tape work and systematic treatment and finishing will produce an extraordinarily fine final product. Our painters are bonded and insured and will make us of only the highest-quality Sherwin Williams products to highlight the natural appeal of your home or business.
No matter the task, call on the specialists at Fantastic Finishes Paint Co. today to apply all their expertise in ensuring the project is planned and performed with the utmost consideration for your schedule and concept goals.
ABOUT FANTASTIC FINISHES PAINT CO.
Our contractors are fully bonded and insured with
the expertise to perform whatever task you may
require, efficiently and with customer satisfaction
as their first priority.
Contact us today for a free estimate! (972) 672-2512