Exterior Painting Contractor Co.

The quote "The First Impression is often the Last Impression" is particularly appropriate to the aesthetic appearance of the exterior of your home address or commercial business. The exterior of a home sets perceptions in the view of your neighbors and visitors. That's why it's important to consider your alternatives carefully and find a painting contractor to participate in the repair and refurbishing project.
If your home's facade has begun to wash out and the paint is peeling, then it's the right time to repair and give your home a refreshed appearance.
Painting the outside of a house doesn't involve the identical process as when you choose to paint the walls of your kitchen. A fundamental factor for establishing the skill level of a traditional painter vs a competent, well-trained specialist would be to determine their awareness of the distinctions. Beyond the techniques, the tools and equipment are not the same as those used for the purpose of interior drywall painting.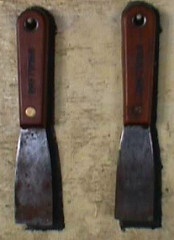 While properly conducting repair and painting the outside of a residential house, a specialist first of all reviews and gets rid of the dirt and old paint to bring clean surfaces into view. His next step would be to apply a coat of primer, but first, he'll closely inspect the location, looking for imperfections and spaces that have appeared due to natural factors needing repair. He should caulk cracks and repair damage, making it his business to ensure there are no possible areas for leakage or other concerns in the future.
Another thing you should consider is the budget. A specialist can offer assistance in selecting the suitable paint for the design of your home, based on your planned expense and your color scheme.
Once paints are chosen, the services can begin. In most cases, two coats are used to successfully beautify the appearance of the residential home or commercial business space. One coat is adequate to determine whether the palette will match your decor or not, but two coats produce the polished visual aspect customers are looking for that will last for years.
Why Hire Exterior Painting Professionals
Painting is viewed among one of the most crucial elements of your residential home's design and needs thorough consideration to make sure the job is done effectively. Otherwise, it could cost you a great deal of money and time and yet not fulfill your preferred intentions. For that reason, many customers prefer to call on local-area specialists, professionals in their field, so they can rest easy, certain their home or commercial business property will look its best when finished and for years to come.
To find yours, you can review business advertisements in newspapers and magazines, or you can petition advice from friends or relatives. Word of mouth will speak to the quality of the work along with affordability, so phone a friend! Don't fence yourself in by limiting your options, call and get recommendations.
To find help, there are some essential points a customer should be aware of before making any phone calls:
- Always get reviews for more than one individual assessment. A little research is always good for the business.
- Get more than one price estimate and compare specifications
- Discover how long they have been operating in this field and what resources and supplies they estimate using, particularly for the outside and the drywall interior, if appropriate.
- Make sure that you get an estimate of how long the project will take.
- You ought to be familiar with their technique and plan for accomplishing your project.
Additional questions that you should ask your friend or relative regarding their recommendations would be, how did you find their work, and if they plan to use their services in the future for any residential tasks. If not, why? It might also be useful to know if there were any adjustments they would make or declination in their work during the undertaking.
After conducting your reviews and before starting your project, make sure the one you've selected agrees to your terms and conditions and offers some level of guarantee to finish the project as defined, within the time frame and estimate provided, for a worry free final product. Should you feel uncomfortable with any of their responses, you might want to continue browsing for someone that more accurately suits your project goals.
Why a Service is Crucial
When it involves contracted services, many customers believe they can handle the project easily on their own, hoping they can achieve the look they want at much lower costs with a little personal effort. Unfortunately, this doesn't always hold true. Often, in an attempt to save a little money, things don't quite go as planned and end up costing dearly, often more than the project would have cost going directly to a contractor, and sometimes additional repair is needed.
When it comes to listing top reasons that one should employ a service, you'll find there are many of them. A few touches by an expert can offer a much better result with much less stress on the client's part. We believe you'll find it's best to rely on them.
- Color Scheme
Selecting the proper paints palette scheme is crucial. Anyone can apply the hues to drywall or home exterior the way they think that it should be. However ultimately, a professional is well versed in the correct selections for the area, lighting, and weather considerations to deliver a rejuvenating appearance and pleasant curb appeal. Should you have a preferred design, they will have the ability to select a suitable palette effectively, providing alternative ideas while continuing to bring your vision to life.
- Time
How long it will take for professionals to perform the job is much less than if you undertook the project on your own. They have the equipment and expertise to accomplish their job efficiently and effectively while ensuring your schedule is free.
- Quality & Maintenance
A professional completes his tasks with perfection as a priority, monitors their results to make sure that their work is recommended to other prospective homeowners. As such, a trained painter endeavors to repair quickly and bring the best out of every home or commercial business and provide the most maintenance free home possible.
- Cleaning Up
One of the more critical aspects of contracted help is the business of clean-up once the home is painted. Your workers should conduct project reviews, leaving behind no evidence of his work other than the beautiful appearance of your home or commercial business location.
It's our business policy that all tape, trash and coverings are removed from the outdoor area, nothing but the completed refurbishing of your home or business façade should remain! We will walk the site with you before departing, to confirm complete, 100% customer satisfaction with their workmanship.
Fantastic Finishes Paint Co. is the total home solution business for your painting challenges in Frisco & Coppell, Texas. Call today!
ABOUT FANTASTIC FINISHES PAINT CO.
Our contractors are fully bonded and insured with
the expertise to perform whatever task you may
require, efficiently and with customer satisfaction
as their first priority.
Contact us today for a free estimate! (972) 672-2512